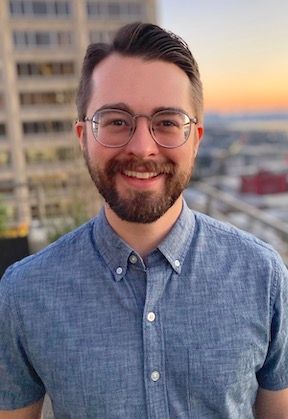 Hi! I am a self-employed Software Engineer based in Denver, CO. I am a full-stack engineer with half a decade of experience leading teams that practice pair programming and test-driven development.
Before I started freelancing, I was a Senior Software Engineer at Code for America, where I helped build MNbenefits.mn.gov. I grew up in small-town Wisconsin, so it was especially meaningful to give back to people in the Midwest.
I cut my teeth at Pivotal Cloud Foundry, where I was paid to spend 8 hours a day pair programming with senior engineers—slowing them down with my questions, stealing their keyboard shortcuts and life philosophies, and absorbing their powers.
Through thousands of hours of practice, I seem to have become pretty good at pairing. I've had a surprising number of people tell me I am their favorite person to pair with! Some of my other skills include TDD, cloud stuff, and wrangling deeply cursed Java codebases.
In my younger and more vulnerable years, I worked variously as a touring guitarist, copy editor, tech writer, barista, and assistant/ghostwriter for a self-help author. In college, I studied English and Classics before transitioning to Computer Science at the last possible minute.
I love helping folks who are new to tech, so if you're early in your career and looking for some advice, feel free to reach out!
I have three senior wiener dogs named Coffee, Donuts, and Miriam. You can find me on Twitter at @andrewedstrom.
Work with me
I am available for freelance engineering work on a contract basis. I also teach hands-on workshops on TDD in legacy codebases to enterprise companies. If you want to get in touch, please shoot me an email.
About this blog
I write to capture my lessons learned about being effective in this industry and also to grow as a thinker generally via deep dives that have nothing to do with tech. I'm just starting this blog back up, and I expect it to evolve over time. I hope you'll join me for the ride!